Dowry a Curse of our Indian Society………………
Dowry is very shameful to our society. Today we are in 2019, people have made a lot of progress. Humans have reached beyond the moon. The technology has reached so much that human beings can do anything. but Still not change human nature. The person was already greedy of money and even today. And as much as the person does not earn himself, he is more than expected to earn his child's marriage. What is called dowry, and dowry a curse of our Indian society? But those greedy people would have escaped saying that we are not asking for dowry, whatever you are offering, give it to your daughter.
Dowry deaths in India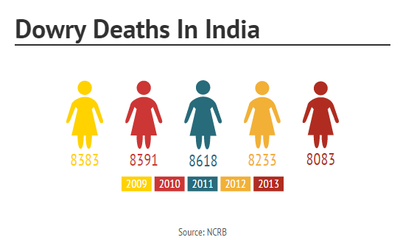 Dowry deaths in India, Year-by-year dowry cases are on the rise. The world is changing, people are moving forward, but the dowry problem remains today. This is the solution, if people stop giving dowry, the dowry demand will come down gradually. People do not stop giving dowry, so the greedy of greed increases. And greed is something that does not stop or increases. and due to this greed, many multi-daughters have sacrificed their lives. People are too ruthless for money. A mother-in-law tortures her daughter-in-law. a woman becomes the enemy of a woman. Dowry causes a woman to lose respect.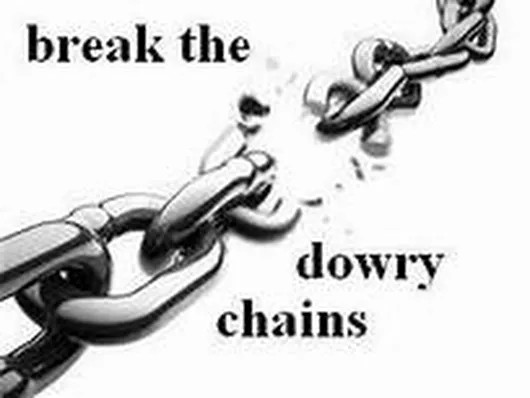 We will have to wake up against dowry
we will have to wake up against dowry. Now we have to stop them. And we have to implement ourselves that we will not take any dowry around us. If someone shows us dowry, then we should report against him, We should come forward and bring this case to everyone. And the girl herself will have to raise her voice so that her in-laws do not do any harm to her. Mother, father give a dowry, thinking that the girl is a burden, just getting married. Make a lot of burden for the girl's marriage to her parents. The girl is not able to say the word of her heart, and she is beaten in the in-law's house Parents are relieved by sending their daughter like they never had their daughter. This is why the girl in-laws make a sin like burning. So we should already raise voice against dowry.